The demolition process is inherently a potentially dangerous one, and those who go in unprepared are putting themselves and those around them at risk. Before heading out onto a demolition job site, it's crucial that each person present on the site follow their safety hazard checklist before beginning work.
Proper training and certification is also crucial, though no matter how skilled or experienced an individual is, nothing can act as a suitable stand in for correct safety protocol and regulations. In this article, we describe the Occupational Safety and Health Administration (OSHA) regulations that must be followed during all excavation & demolition operations. We'll also include a safety hazard checklist of our own, though keep in mind it is not a one-size-fits-all substitute for your company's own safety checklist.
What is OSHA?
The Occupational Safety and Health Administration is in charge of protecting worker health and safety in the United States. The OSHA policies include demolition and excavation regulations to avoid any potential safety hazards on the safety hazard checklist.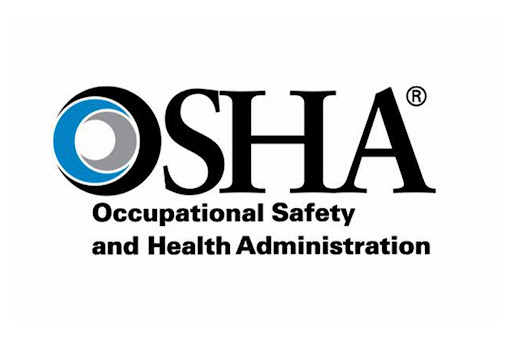 What Are the General OSHA Rules for Demolition Work?
Demolition should follow the reverse construction order, and following the safety hazard checklist is extremely important. Electrical and other utilities should be disconnected before demolition begins. Preparatory Steps are extremely important, in most cases, you are required to have an "engineering survey" performed. Demolition should be performed only under the supervision of a qualified professional. Persons under the age of 18 are prohibited from performing the work. The demolition area must be fenced and posted with a warning sign. A public use permit must be obtained for use of the sidewalk.
Additional, yet critical guidelines to follow on the construction and demolition safety hazard checklist:
Separate heavy equipment items away from trench edges.
Identify activities or any equipment that could affect trench stability.
Keep material at least 2 feet (0.61 meters) and keep excavated soil from trench edges.
Test for atmospheric hazards such as hazardous fumes, toxic gases, & low oxygen when workers are more than 4 feet deep.
Supervise trenches at the start of each shift
Supervise trenches following water intrusions.
Supervise trenches after any circumstance that could have changed conditions in the trench.
Ensure that personal wear high-visibility clothing when exposed to traffic.
What Are The Regulations For Excavation?
Excavations are defined as any man-made cut, hollow, trench, or depression in the soil's surface caused by earth removal, according to OSHA. Here are some of the most important things on the demolition safety hazard checklist:
Excavation contractor shall obtain general information as to the description, nature, and location of underground facilities in the area of such proposed excavation and all underground utilities should be properly marked.
Notice of the duration, commencement and extent of the excavation work shall be given at least two business days prior to not including the day of actual notice.
Before beginning work, an evaluation of safety threats should be done. Make sure you have the proper protection and equipment. Employers must assess what personal protective equipment is necessary and make it available to employees.
Employees should be educated on workplace risks and how to utilize the equipment properly.
The home foundation/basement excavation is less than 7 1/2 feet deep, or it is benched for at least 2 feet horizontally for every 5 feet vertical height or less.
At the bottom of the excavation, the minimum horizontal width (excavation face to formwork/wall) is as broad as possible but not less than 2 feet.
There is no water, surface tension fractures, or other environmental variables that might compromise the excavation's stability.
While laborers are in the excavation, there is no heavy machinery running in the neighborhood that generates vibration.
If you are looking to work with a professional excavation & demolition service provider experienced in working under strict conditions, call our customer success team to schedule an estimate – we are always happy to help. You can reach us by finding our contact information on our contact page.