Throughout the demolition process of buildings and infrastructure, expertise is needed, not only in planning but also in overall demolition project experience. When it comes to emergency demolition contractors and projects, experience is even more important. Here we will explain what to look for when choosing an emergency demolition contractor and why Colorado Excavating is the best choice.
The demolition of old structures and buildings is one of the construction industry's most challenging and dangerous sectors. An emergency demolition contractor is called in when a facility is structurally unsound and in danger of imminent collapse. In many cases, this is due to a fire or other structural deficiencies that result in an unsafe environment for the public.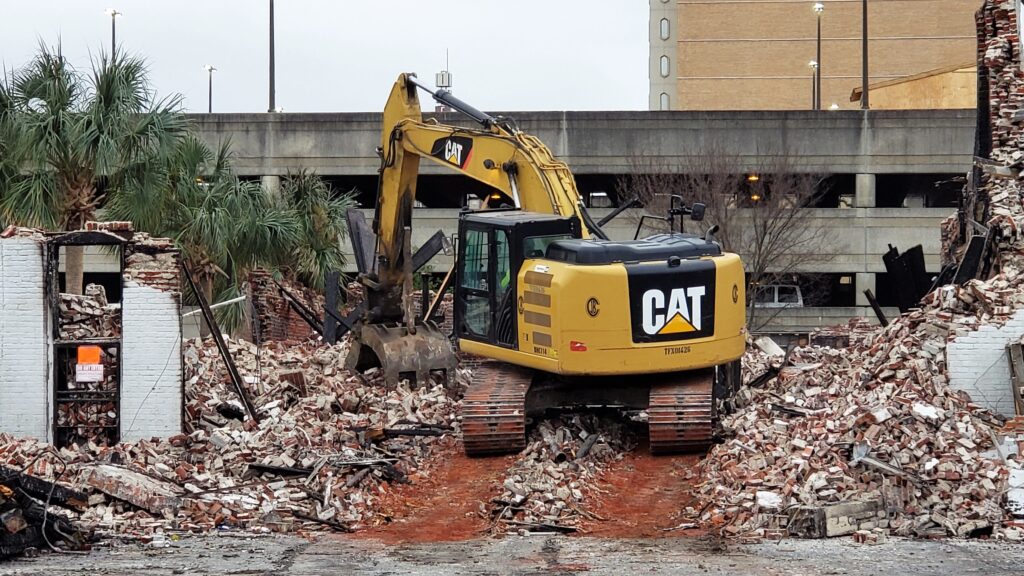 Our emergency demolition contractor team works with state-of-the-art machinery and has many years of experience. Building demolition can be manual demolition, mechanical demolition, or a mixture of both. In most cases, this process can be carried out in a day, sometimes a few days with larger more complicated demolition projects. However, it will go much faster if it is carried out by a suitably qualified company with the right equipment and machinery.
Things to Consider
Keep in mind you need to determine if a permit is needed to demolish the structure in question. This is very important because it will affect the amount of time needed to complete the project.
If the structure cannot be emergency demolition contractor cannot complete their work without approval – for example, the object is a bridge or a road, or if it is a closed structure or a listed building – then a demolition permit will be required. 
This could be a difficult process with an outdated and dangerous building or construction. Luckily, our administration team can handle these issues – we can demolish a building and take care of the paperwork so you won't have to worry about the details. As a licensed, insured, and bonded company with high safety standards, we ensure every aspect of a job of the highest quality on the market!
Our Specialties
Since 2014, we have been providing the Denver metro area with high-quality demolition services, specializing in commercial, residential, and industrial projects. Furthermore, if you are looking for a contractor for other projects, our expertise also includes sewer line replacement and repair, water line replacement and repair, and stormwater management.
We excel at complex, intricate projects offering a dynamic, organized approach required for these types of projects. In our operations, we aim to create value, ensure maximum customer satisfaction, adhere to agreements, and complete the project on time according to the contract.
If you want more than the average, trust us and be stress-free! With years of experience behind us, Colorado Excavating guarantees quality and price. For further information, do not hesitate to contact us!