Colorado Excavating is a fully licensed and insured contractor for underground sewer line & water line replacement.
Water lines can fail, burst, or begin to perform poorly over time. Temperature fluctuations from hot to cold, natural shifting of the supporting soil, buildup of mineral deposits, and even the unavoidable presence of water pressure can eventually compromise the strength and structure of the water service line.

In fact, the water main into your house is an essential section for your home's plumbing. If well maintained, the water main line will provide fresh, clean water for your entire home.
Yet, issues will appear from time to time in the water lines that feed off the water main; then, it would be time to replace or repair these water lines. Even if a water line repair is not possible, water line replacement can be cost-effective, so you must educate yourself on factors that will either increase or decrease the price of the whole project.
Materials Needed For Water Line Replacement/Installation
For water line installation, you will need two vital ways of piping. First, there is PVC piping, which is known for being affordable but with less quality. Then there is Copper piping, best for the cold climate but pricey. Ask our experts to get a quote of which is best for your budget and replacement.
Accessibility of Your Water Line Replacement or Repair
If a water line is a pain to access, such as underneath a tree or cement sidewalk, it will require excavation which can be a costly affair, as it will require heavy equipment. A standard water line installation will only sometimes require an excavator, if at all, which runs considerably cheaper.
The Convenience Of Your Water Line Replacement
Be aware of where your water main line is located because if it's located underneath a cement sidewalk or under a tree, it could be difficult and will require extra equipment, which will cost more than you would expect. A regular water line installation will be more affordable since it only requires an excavation.
The Measurement Size of Water Line Replacement
Homes closer to the city will be more affordable than homes that are further from the city. This is because it will add extra labor & materials. Call us for a pricing quote & get an idea of what you'll pay before that project is completed. No matter what you want, our Colorado Excavating team will determine what solutions are
best for your water line needs.
The primary water main is the house mainline, which brings water to your home. What is usually underground is the private water line service associated with your home to the community's water supply source.
Do not be puzzled. Your private water main is not your sewer lateral. A private sewer lateral is the transport of sewage and wastewater away from your home. Over time holes and cracks start to develop in the water lines, which causes external corrosion from the frost or even soil.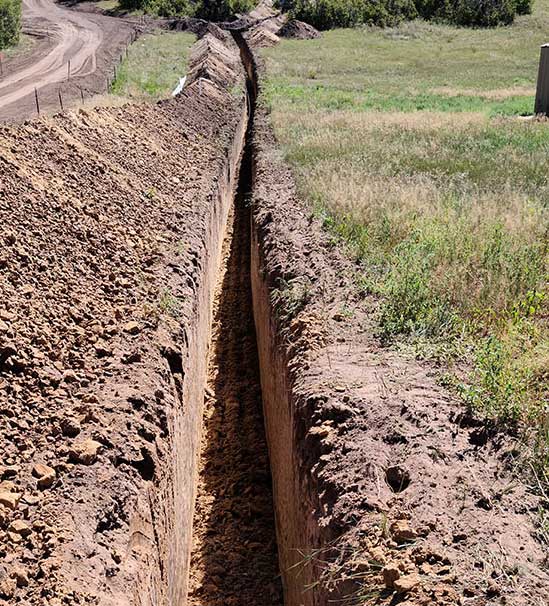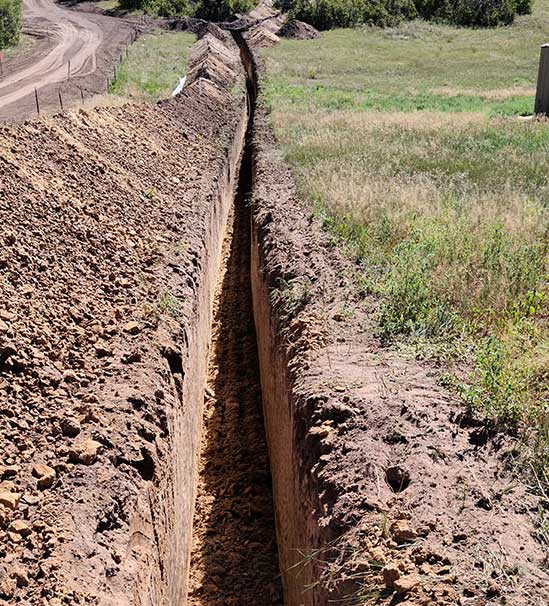 When you cause a break in the water pipes under pressure, it will cause water to outflow from the lines. Water will reach the basement to the home, to the surface level, your front lawn, or even the streets. It will contaminate the water in your home.

When this occurs, it's crucial not to drink or use water from your home. When you detect a water leakage from your home, you must fix the issues as much as possible to avoid long-term damage to the property.
For help or guidance in understanding your water main line struggles, have any questions, or have any other type of water line problem, contact our experts with Colorado Excavating.