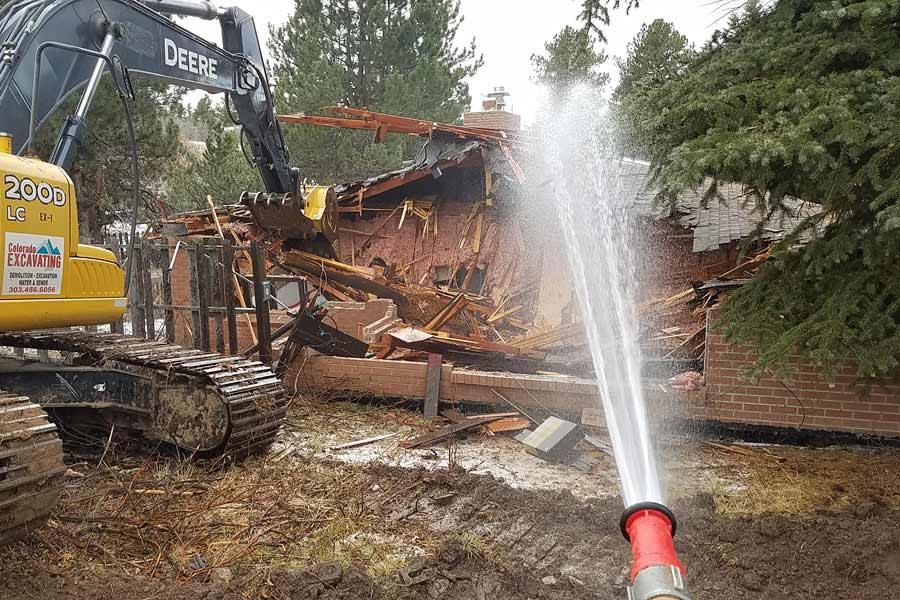 Colorado Excavating is a fully licensed and insured contractor for underground sewerline installations.
Sewer lines can fail, burst, or begin to perform poorly over time. Temperature fluctuations from hot to cold, natural shifting of the supporting soil, buildup of mineral deposits, even the unavoidable presence of water pressure can eventually compromise the strength and structure of the water service line. 
Additionally, crushed pipes and root intrusion are major issues that could result in a mainline repair or replacement.
If you've noticed the ground surface dropping in the area of your water service line, a decrease in water pressure, or discoloration in water quality, it may be time to have your service line inspected.
Sewer Line Scoping
Our experienced team of sewer line contractors is well versed in doing all types of line inspections and pinpointing any issues related to your sewage system. Our inspections will reveal any cracks, clogs, collapsed lines, or any other general problems.
Sewer Line Installation
We also offer sewer line installations for residential and industrial properties within the metro Denver area. Having your installation done by a professional can help prevent many costly issues that can arise down the road.
Sewer Line Repair
Why wait to have your sewer line repaired? We respond to all repair calls within a few hours at max, even if you experience an after-hours emergency. Our team is equipped to handle breaks, damage, root intrusions, and cracks.
Sewer Line Replacement
We are equipped to handle any residential, industrial, and commercial sewer line replacements. Our goal is to pinpoint precisely where you need your sewer work, so we don't waste your time or money. When we are done with your project, our goal is to add you to our ever-growing list of satisfied customers.
Our Water & Sewer Line Services Include:
Street Opening
Sewer Taps
Storm Drains
Trenching and Backfill
Underground Utilities
Water/Sewer Line Repair
Water Line Replacement
Meter Pit
Water Tap
Water Lateral Installation
Stopbox Installation
Let the professionals at Colorado Excavating help you with your project. We are a licensed and bonded excavator with the ability to complete your water line project. Many times we are able to do repairs with minimal impact.