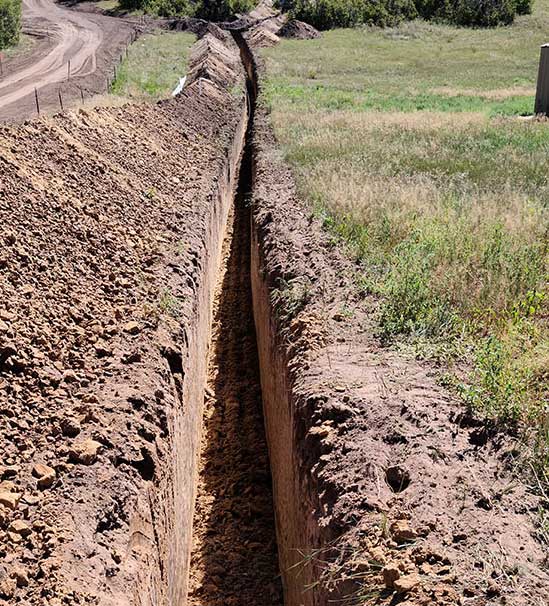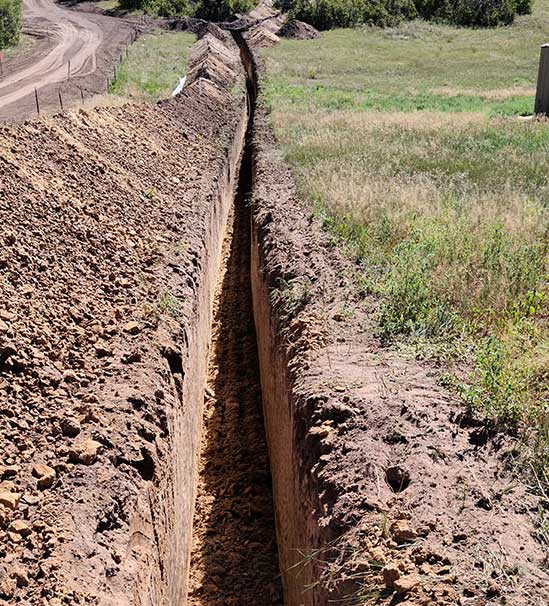 Colorado Excavating is the best choice for your underground utility excavation & trenching in metro Denver. We are locally owned and operated and has been providing grading, trenching, and excavating services all over the metro area. 

We have completed tons of successful jobs, and everyone on our team has years of experience and can work on electric, gas, cable, telephone, water, sewer, and septic lines.

Depending upon the specific needs of your project, we can perform any of the following projects for you:

Main line installation
Asphalt / concrete demolition
Trenching
Backfilling and resurfacing
Underground pipe installation/replacement
Soil compaction
Asphalt paving and concrete work (repairs)
Because underground utility conduits are connected to some powerful main lines, every aspect of the job must be done correctly and with the utmost attention to safety and quality.

With Colorado Excavating, you can be confident that your project will get done right the first time, every time. It's why developers and contractors have trusted us throughout Denver, and most of our business comes directly from client referrals.
We adhere to the industry's best practices for utility trenching and installation and can handle all of the required permits and inspections. All of our work is done to code and guaranteed.