Full-Service Demolition Contractor
Denver's Best Demolition Contractor Since 2014
Colorado Excavating provides premium demolition services within the Denver Metro area. We specialize in commercial, residential, and industrial demolition services.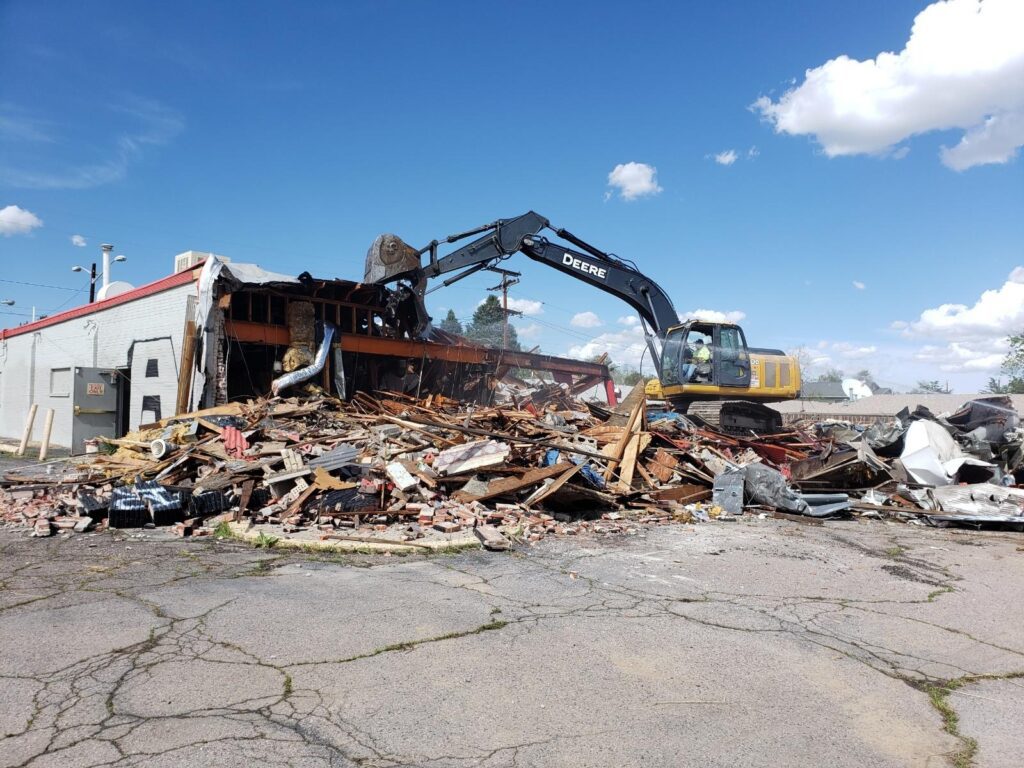 Our services include total building demolition, commercial and residential excavation, interior demolition, and concrete recycling. We are bonded, insured. We are a full shop that owns and maintains its own fleet of heavy equipment.
Each project is carried out by our expert demolition contractors with an unparalleled commitment to quality and customer satisfaction. We have all of the heavy equipment and dump trucks we need to do the job and fully prepare the site so it's ready to go when we're finished.
In addition, because we are committed to environmental sustainability, we reuse and recycle as much as possible.
We can remove structures or other items that are preventing you from starting a current project. Our contractors will ensure that your site is ready for excavation in a timely manner.
Some of the services that we offer include but are not limited to: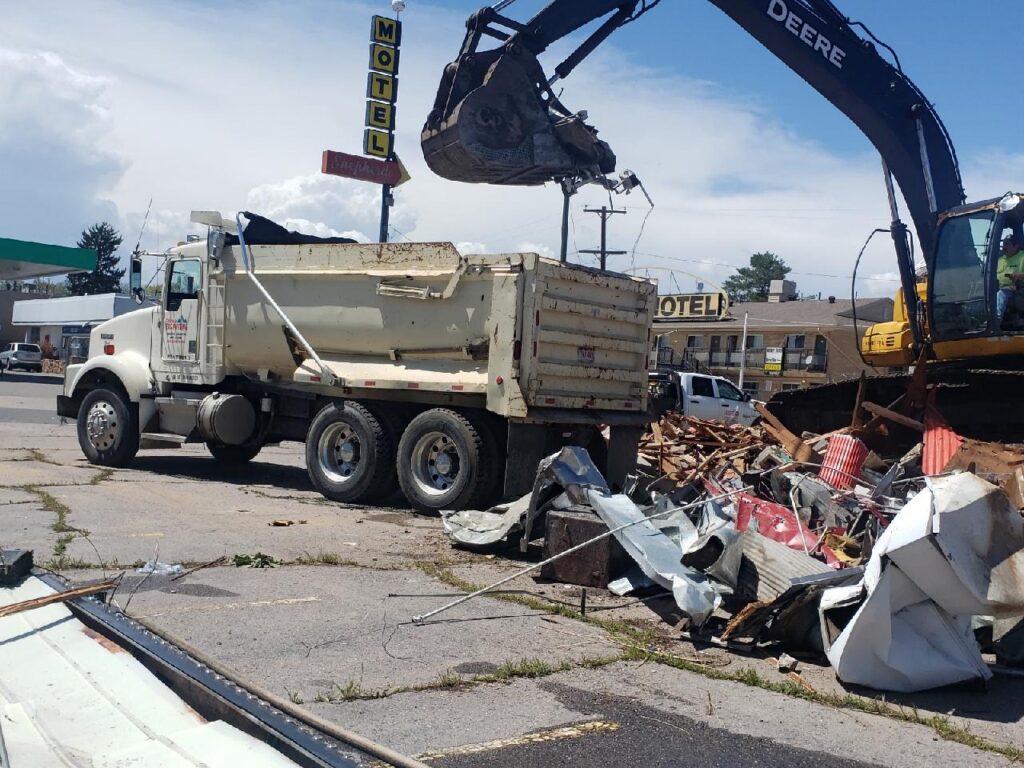 Structure Removal Services
Demolition and Lot Scraping
Materials Recycling and Reclaiming
Residential & Commercial Structure Demolition
Fire Cleanup
Multi-Story Demo
Removal of asphalt/concrete parking lots
Structural degradation over time is a constant factor in our residential communities and businesses. Removing outdated buildings to make way for new construction is something we handle with ease. Colorado Excavating excels in precision and safety in circumstances where selective demolition is required to upgrade a facility or property.
Free Demolition Quotes and Free Estimates
There is no job that is too big for us. We provide free demolition quotes to get an idea of the best strategy for your project. We also provide free demolition project estimates.
Fully Licensed, Insured, and Bonded
We are fully licensed, bonded and insured excavating and demolition contractors, according to our own high safety standards. Some are not, but we are.
Demolitions of All Sizes!
I repeat, there is no job that is too massive or small for us. Highest Quality Demolition Services in Denver! Here at Colorado Excavating, we ensure that your project is handled perfectly from start to finish!
Colorado Excavating services can do the job best no matter what your requirements are. We want to do a quality job and give your satisfaction when you have a demolition project in mind. The reason why we exceed our customer's expectations is because of our experience and superior work ethic.
If you're looking for a demolition contractor Denver, consider using Colorado Excavating for your next demolition project.
We believe that the customer always comes first. We meet the deadlines you set for us and do everything in our power to complete the job when you hire us.
We're excited for every opportunity to show you what we're capable of. With Colorado Excavating, you're hiring a highly skilled team of trustworthy people who can achieve great things together. With our expertise and experience to get the job done right.