There's a lot that goes into utility excavating, we'll be the first to tell you. From planning to digging to marking, the trenching process can take many steps, yet is one of the most integral steps of making your home or property truly livable. But before ground can be broken, there are several key things that you need to establish and take note of in order for a smooth, stress-free excavation. In this article, we'll go over three of the most important things you need to do before you begin the process of utility excavating.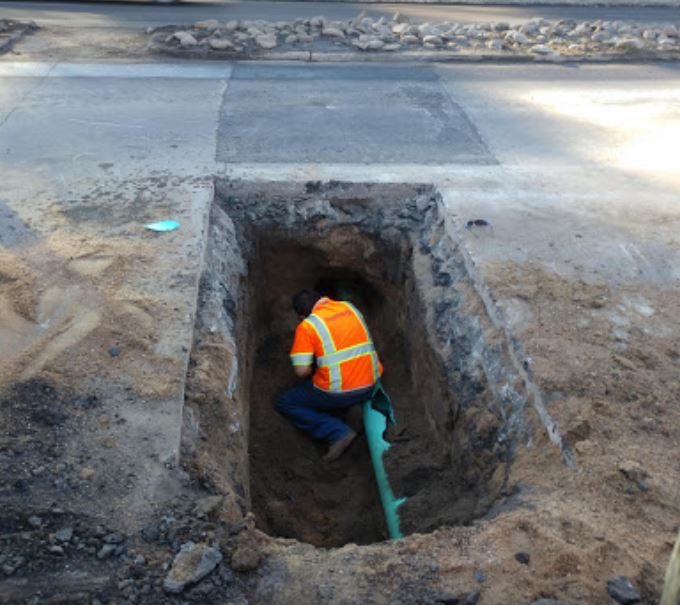 Know Exactly What You Need
Before anything else in utility excavating, you should organize a rough plan of what, in particular, you will need from your new utility lines. Think in terms of what you anticipate the home/property will require when it's complete — for instance, in the case of water and sewer lines, how much volume per day do you expect? How many bathrooms will this property have? Or in the case of electrical, how much power does your home/business draw?
Your answers don't need to be precise or detailed by any means, but even the roughest of estimates can give your contractor a head start in their planning stages.
Map Out the Space Below The Property
Especially if your lot has been in use prior to when you obtained it, there may be other utilities and/or wires already running beneath your lot. To minimize the risk of accidentally severing one of these connections during utility excavating, complicating the entire trenching project, it's recommended that you mark where these lines before any work begins.
The primary way you would do this is via small flags, placed in the ground of your property. If already know for sure where these other lines or wires are, if any, you can mark them yourself with store-bought marking flags. Otherwise, get in touch with your local utilities district, internet service provider, or other relevant company and request that they mark their respective lines on your property.
Doing so is in their best interest — they don't want their local service to be interrupted, just as you don't want your dig to be interrupted. In our experience, most utility companies and service providers will be happy to help.
Inform the Relevant Parties
You've given your contractors a rough estimate and flagged all your pre-existing utility lines — all set, right?
You may be all ready for your utility excavating dig, but it's still recommended that you get in touch with your local water and power companies before the dig commences. Inform them of your intention to dig and where you plan to dig, and don't hesitate to fill them in if they request any additional information from you. The goal is both ensure that there won't be any sudden, utility-related complications to the dig, and to ensure the safety of your workers and their equipment during the digging process.
If you've got questions about trenching or utility excavating, we're here to answer them. Get in touch with the experts at Colorado Excavating today.