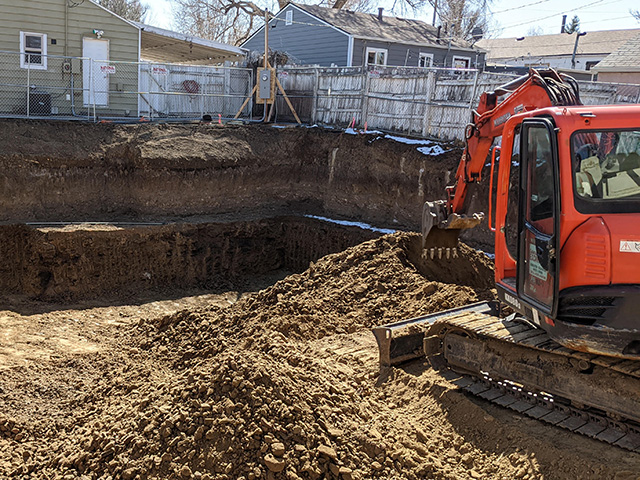 If you're planning an excavation project, it's important to hire a skilled and experienced excavator to handle the work. However, there are a few common mistakes that people make when hiring an excavator that can cause problems down the line. Here are some things to keep in mind to ensure that you get the best possible results from your excavation project.
1. Do Your Research
It's important to take the time to research different excavating companies and compare their rates, services, and reputation. Most excavators will have photos or online galleries of their work so you can see what their projects look like before and after the work is completed. Also, make sure to read online reviews and ask for references from past clients to get a sense of the quality of work you can expect because pictures don't always tell the full story.
2. Not Getting a Detailed Quote
Don't just go with the first bid or the lowest bid you receive without understanding what it covers. Make sure to get a detailed quote that outlines all of the work that will be done, as well as any additional costs that may come up. An experienced excavator will be able to outline where your money will be spent and why.
3. Ask About Background & Experience
It's essential to hire an excavator with a proven track record of successful projects. Ask about their experience with projects similar to yours, and make sure they have the necessary skills and equipment to handle the work. Most experienced excavators will have photos to show examples of their work or similar projects to help you understand their qualifications. In Colorado, contractors are licensed through the city they are working in, most cities have a way to search and verify contractor licenses online.
4. Not Discussing the Project in Detail
Before hiring an excavator, make sure to discuss the details of your project in depth. This includes the scope of the work, the timeline, and any specific requirements or concerns you may have. By communicating clearly, you can help ensure that the project is completed on time and to your satisfaction. Inexperienced excavators will try to rush this step and discuss as little detail as possible to avoid their inexperience being uncovered.
5. Not Having A Clear Contract
Again, experience is in the details, it's essential to have a clear and detailed contract in place before starting the excavation work. This should include the scope of the work, the timeline, and the payment terms. A contract lacking detail should be an immediate red flag, exposing an inexperienced excavator.
By avoiding these common mistakes, you can help ensure that your next groundwork project is a success. Take the time to do your research, communicate clearly with the excavator, and have a clear contract in place to protect your interests. By taking these steps, you can help ensure that your excavation project is completed on time, within budget, and to your satisfaction.